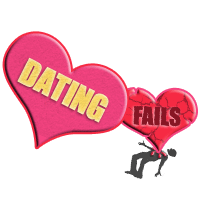 Dating Fails
Usain Bolt's 30th birthday party in Rio was one for the ages.
Yesterday, a story leaked of Usain Bolt cheating on his girlfriend after 20-year-old, Jady Duarte, shared pictures to social media. The girl openly described her one night stand with the Fastest Man Alive in an interview.
Today, a picture from that same club where Bolt met Jady is making the rounds on social media. The pic shows Usain Bolt "making out" with a random girl, but the internet believes there's more to the story...