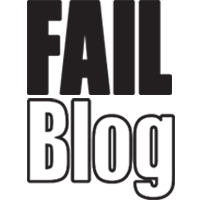 FAIL Blog
Fore! There's a great photoshop battle headed right toward you.
Within 24 hours, President-elect Trump, the billionaire reality-TV gameshow host who won the presidency last year, went from the cover of Golf Digest to the front page of the internet, Reddit, with a glorious photoshop.
Thank you to @GolfDigest for this incredible feature! "Golfer-in-Chief" @RealDonaldTrump https://t.co/vpdY4jNbI4 pic.twitter.com/Q5fzH4fpmH

— Eric Trump (@EricTrump) January 17, 2017
Taken from a weird shot of him crawling up the green at a golf course, the angle, position, and demeanor of Trump's body hunched over on his hands and knees has inspired some of the brightest minds on the internet to deliver this Photoshop Battle.