Mike Rowe needs you to hear him loud, and hear him clear, when he tells you he's not robbing banks.
The former 'Dirty Jobs' Host and 'Deadliest Catch' narrator's under a great deal of scrutiny after an image of what appears as Mike Rowe from a frickin parallel universe, holding up a bank, surfaced. The resemblance is uncanny, in every sense of the word.
The rumors went viral after various folks across Facebook joked that this was a maddened, wild ploy by Rowe to kickstart a new season of 'Dirty Jobs.'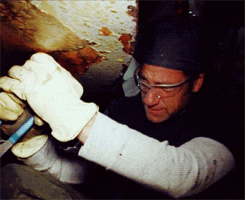 Rowe was quick to the punch and fought to quell the fast uprising of these rumors by releasing an alibi on his Facebook page: "For what it's worth, I was in Kansas Monday, and can prove it, if need be."
Rowe went on to bury himself in a bit of a hole by offering up something of an outlandish theory, "what if the thief was not an idiot, but a clever person of below average height wearing a Mike Rowe Mask?"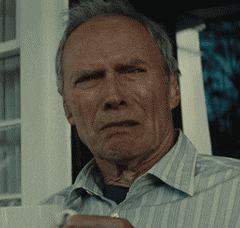 Alright. Will the real Mike Rowe please stand up?