There's a lot to worry about in the world, but if you live Sri Lanka, meet your worst nightmare. The Wildlife Department found a huge, HUGE crocodile in Matara, Sri Lanka, and it could probably swallow you whole. Lucky for you, it would probably chew quite a bit, making this thing all the more scary.
Weighing close to a ton, this croc was found stuck in a canal off the Nilawala River, all 17 feet of it. That's right, 17 feet. How tall are you? 5'5? 6'5? Even if you were Shaq reading this — which if Shaq is reading this: Hello, Shaq — you'd still be about 10 feet smaller than this bad boy.
The Wildlife Department pulled the crocodile out and sent it on its way. So long, gigantic crocodile. May your next meal not be a person.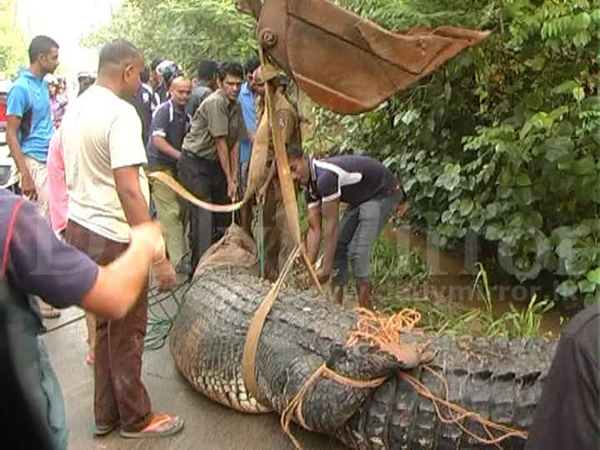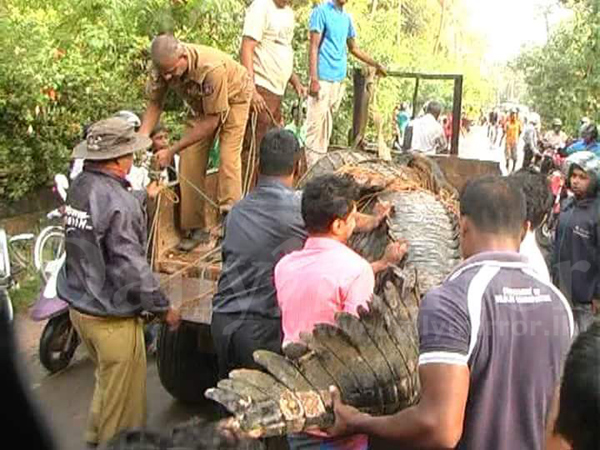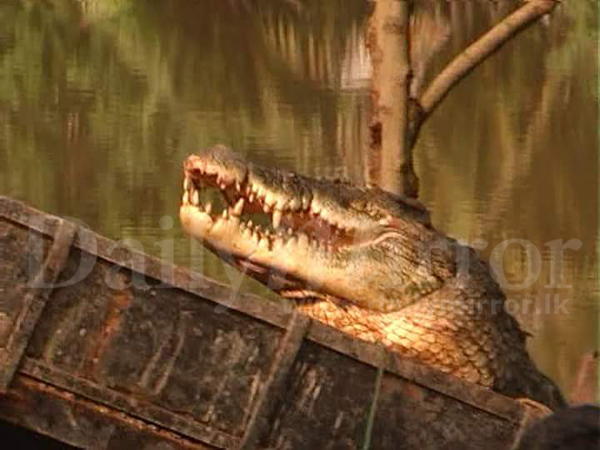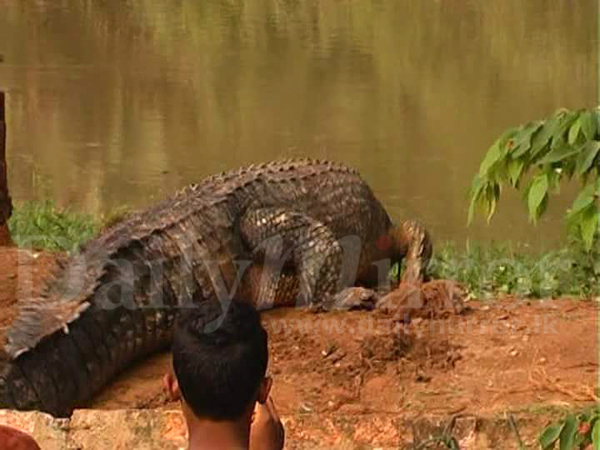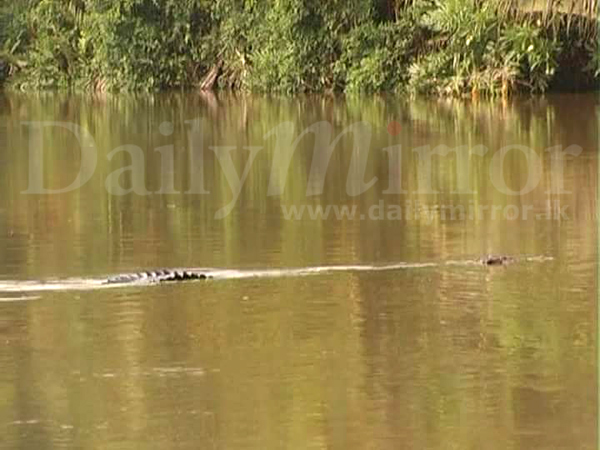 Pictures by Krishan Jayaruk