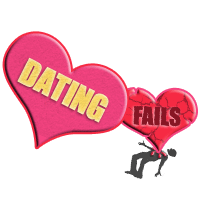 Dating Fails
Wang (95) and his wife Huang have become the face of everlasting love in the city of Hebei, China. Billboards have been scattered in shopping malls and random locations throughout the city after a photo shoot for their 64th anniversary went viral.
The Chinese couple first met in 1954 when Huang was asked to make a suit for Wang.
Wang (all dressed in suits made by his wife) and Huang were pictured in each shot doing things they love together.