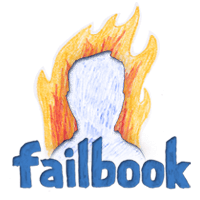 Failbook
All Samantha Mawdsley did was post a review to a restaurant in Manchester.
"I've read about these mystical happenings but since I've been in a loving, pre-Tinder, three-year relationship, I never thought I'd witness the horror first hand. My initial thought was to ignore it, as we females are taught from such a young age. But... Nah! I decided to mess with him and call him out on all his ridiculous behaviors and double standards."
Metro used well placed emojis to avoid NSFW complications.