When revenge in the context of getting back at a cheating SO that cruelly strayed off the path of promises, what comes to mind? I mean shit, we've seen all the extremes, thanks to the interwebs --- crazy Tinder takeovers, volatile public breakups (that live-tweet post yesterday for example), and then the occasional more fiery (or just literally) tale of a relationship otherwise up in flames.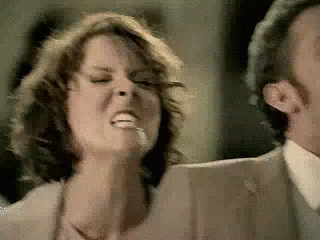 Well here, here we have pure stupidity or just blind rage-induced insanity. Yep, as if out of a movie, after discovering her husband had gone and cheated on her, Sandra Milena Almeida proceeded to prepare herself a pricey buffet of $100 bills, totaling $7K. Even worse it turns out that money was being saved up for a family vacation.

When she was inevitably rushed into the hospital, Juan Pablo Serrano, chief surgeon at the Santander University Hospital in Bucaramanga mistook her for a drug mule. Wow. The doctors went and surgically extracted 57 bills from her stomach and intestine, which means at least $1.3K is about to be deposited...in the toilet. Most expensive shit ever, man. Hope it was worth it.