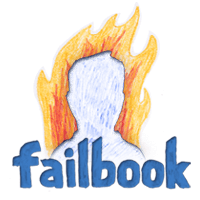 Failbook
Despite Brazilian authorities demanding that Ryan Lochte remain in Rio, the American swimmer has fled the country and is already home in the United States.
Team USA swimmers Ryan Lochte and Jimmy Feigen were allegedly robbed at gun point. So, while the pending investigation continued, both swimmers were ordered by Brazilian authorities to remain in Rio.
For security reasons, Jimmy Feigen location is a mystery. But the internet seems to have the whole "Lochte Identity" figured out.