Since the dawn of sliced bread have we not seen such grand ingenious culinary innovation. Yes folks, in large thanks to Brandeis University professor Daniel Perlman, we're about to take a step into a world where you can sustain a legit caffeine buzz (like several cups worth) off a muffin.


During his interview with Eater, Perlman says, "This flour contains 2.5 percent caffeine by weight, so if you were to put 4 grams of this into, say, a breakfast muffin, it would be the equivalent of drinking a cup of coffee."


Hold the phone. Say what now? And yes, it gets better; this flour's derived from green coffee beans, and rich in major health benefits. The roasting process for these green coffee beans helps retain antioxidant chlorogenic acid, which scientists believe can significantly diminish your risk of heart disease and diabetes.


If you're someone who's susceptible to over self-medicating on that java fix, Perlman says not to worry too much. He explains, ""Unlike some bars that are loaded with chemically purified or synthesized caffeine, this is natural food source caffeine. I would expect it to be absorbed a little more gradually than the caffeine in a cup of coffee, so [it would offer] a more sustained release and longer-term stimulation than you get when you drink a cup or two of coffee."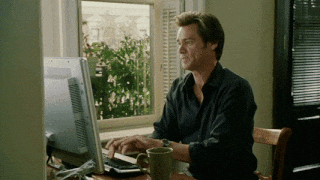 Perlman additionally informed Eater his coffee flour is a "very user-friendly ingredient", meaning it's pleasingly easy to bake with. Put your hands together and give a warm round of applause my fellow novice bakers.