History was made Wednesday when the European Space Agency successfully landed a spacecraft on a comet for the first time ever.
"We're are on the comet!" #cometlanding https://t.co/c6xIWJp0TR

— ESA (@esa) November 12, 2014
"We are the first to do this - and that [achievement] will stay forever."
said Jean Jacques Dordain,
Director General of ESA.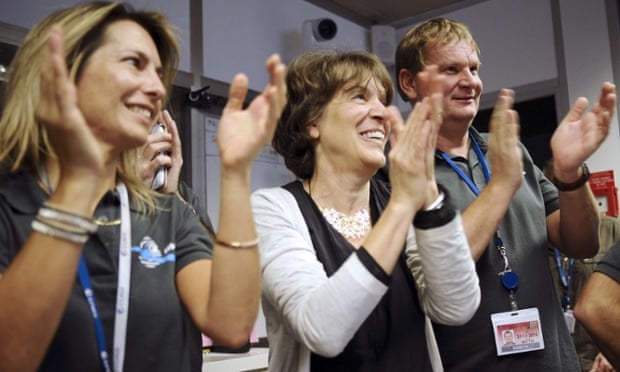 The comet, 67P/Churyumov–Gerasimenko, orbits, the sun every 6.45 years. It is 2.1 miles wide by 2.4 miles long.
Rosetta first launched in 2004 to research the comet, and it didn't arrived at its destination until this past August. On Wednesday morning, Philae first separated from the probe to attempt a landing.
Researchers are hoping to learn more about the origins of the solar system and whether or not comets could have brought water and life to Earth. Watch an ESA animated explanation of Rosetta's journey to the comet and it's surface mission below.