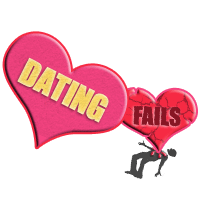 Dating Fails
A website called TrumpSingles.com wants to help match all those Donald Trump supporters struggling to find a date. The site was created by lifelong Republican, David Goss.
Inspiration for TrumpSingles was first sparked when his friend (Trump supporter) told a story of a date where she revealed her political stance to a male Hillary Clinton supporter and he immediately bailed, leaving her with the check.
Over 500 Trump supporters have joined the dating site since its launch in May.