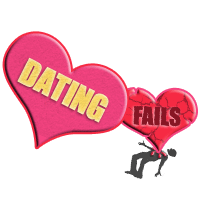 Dating Fails
She never showed up...
A 41-Year-Old Dutchman named Alexander Pieter Cirk was sent to the hospital for exhaustion after wasting 10 days of his life at Changsha Huanghua International Airport in China. Everything was going smooth between Cirk and his 26-year-old girlfriend Zhang, until this happened.
Even though Cirk has sent pictures of his tickets, Zhang says she "thought it was a joke." When Zhang was asked why she didn't respond to phone calls, she claimed she was undergoing cosmetic surgery in another Chinese City.
Love does crazy things to people.